Searching for Butterflies in South West Switzerland
Reviews and Feedback



This page shows some of the additional comments and reviews provided by people who have watched "Searching for Butterflies in South West Switzerland".


---
A Review by Peter Eeles - 1 December 2011 (UKButterflies Webmaster & Chairman of Butterfly Conservation Hampshire & Isle of Wight Branch)

This mammoth 2.5 hour production (spread over 2 DVDs) is Paul Wetton's follow on from his successful A Butterfly Year DVD produced last year. As expected, the production is flawless, Paul being one of the most accomplished video photographers I know.

As someone who takes an interest in European butterfly fauna, I was keen to see the footage that Paul had captured. In addition, I happened to be in Switzerland while Paul was on his travels, and we met up a couple of times. And I have to say, the footage really did bring back many happy memories, including the spectacular scenery found in this part of the world. The Swiss Tourist Board will be very pleased with this piece of work!

In this DVD, Paul walks the viewer through a day-by-day account of the sites visited and the species seen at each site. Although some sites are called out, it's clear that anyone wanting to follow in Paul's footsteps would do well from simply stopping off at any alpine meadow where butterflies are typically found in profusion, as Paul demonstrates on several occasions.

Anyone who has watched butterflies on the continent will be more than aware of the difficulties in separating certain species (the Grizzled skippers and Erebia being particularly problematic). Paul does an admirable job in pointing out certain diagnostic features that help distinguish one species from another. It was also nice to see British rarities making an appearance, including Chequered Skipper and Large Blue. And while the focus of the DVD set is butterflies, Paul makes good mention of certain moth species encountered, as well as the general fauna and flora found at the sites he visited.

While a day-by-day account is a logical storytelling approach, I did find it resulted in a fair amount of repetition of species seen and makes the footage much longer as a result. I do wonder if a butterfly family-by-family approach, or habitat-by-habitat approach would have provided more focus. I would also have liked more in-depth commentary than the simple observations of species and behaviours seen, and ID tips. Although I'm possibly not a typical viewer! Also, some ID tips could have been made clearer. For example, a reference to "The spot in space 4 of the hindwing" will be incomprehensible for many viewers when there is no annotation on the footage to help them.

Having said that, the DVD contains several "wow" moments, my favourites being shots of an aberrant Mazarine Blue with elongated spots on the underside, a newly-emerged Mountain Clouded Yellow pumping up its wings, a Large Blue "courtship" that results in a mating pair, and roosting Idas blues (in significant numbers).

All in all, there is much to like about this DVD set, which will certainly make an ideal Christmas present for anyone interested in European butterflies.

This review can also be viewed on the UKButterflies website.

From the Producer Paul Wetton - 2 December 2011.

A very comprehensive, fair and accurate review by Peter Eeles who is an expert in the field of British and European butterflies.

In response to the minor critique found in Peters review, there was a choice to be made right from the start in how to present this DVD set. I chose to present the films as a day to day account including numerous footage of the scenery and habitat at each location and the many butterflies viewed at these locations. This did mean that the commoner butterfly species are shown more often in the two DVD's as they appear at various different sites.

As this film was intended as a travelog of my journey through South West Switzerland giving the viewer a taste of the varying habitats, scenery and wonderful butterflies (128 species in the film) to be found in them I paid less attention to identification details and butterfly facts (found in many good identification guide books) as in my other butterfly film set "A Butterfly Year", showing the 58 mainland British Butterfly species.

My intent in this film was to show as much broadcast quality footage of these fantastic insects in their natural habitat as possible.

As Peter says "All in all, there is much to like about this DVD set, which will certainly make an ideal Christmas present for anyone interested in European butterflies".

Vernon Moger - 5 December 2011

Many thanks for sending the DVDs. My wife and I have really enjoyed viewing them and will do so again and again. The photography is great and the way you show the photos in the context of your walks and the scenery is very pleasing. Despite the rain you had on your visit, you have got some excellent photos.

We look forward to your next production!

Rupert Adams - 9 December 2011

Hi Paul as expected excellent quality and informative, and another destination to add to the list!

Dave Webb - 13 February 2012

Well we finally got around to seeing both DVD's and they were definitely a joy to watch. Excellent filming, stunning images of both the butterflies and their habitats, together with extremely useful identification tips.

We would recommend it to anyone holidaying, or living in this part of Switzerland and wholeheartedly endorse Lester Cowling's review in the current issue of " Butterfly". Excellent value for money too and as you can tell, we were delighted with our purchase. Thank you very much, we look forward to seeing more of your work.

Ken Kitchen - 16 March 2012

Thank you for the double DVD. Along with our friends we have just finished watching the second of them. They are an absolute delight and we congratulate you on producing such a professional product.


---





This twin DVD film set "Searching for Butterflies in South West Switzerland" is available for purchase from £17.95 including postage and packing.
Please select the correct postage option to ensure delivery.



---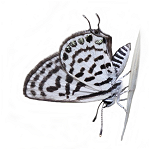 Searching For Butterflies in Switzerland
Top of Page
Home page
Contact Paul