Sousliks in The Sun
Watching Southern Bulgarian Wildlife


Whilst searching for butterflies in Southern Bulgaria in June and July of 2012 Paul and Helen encountered a varied array of interesting wildlife that was duly captured on film.


---
This film is a personal account of the scenery, flowers, insects, amphibians, reptiles and birds we encountered whilst travelling from the Arda Valley in the Eastern Rhodope Mountains, through the Western Rhodope Mountains to the deep South Western corner of Bulgaria. After spending two weeks along the southern borders of the country we headed north to spend a further week in the Pirin and Rila Mountains before heading home.

This film includes some of the more interesting butterflies shown in the film "Searching for butterflies in Southern Bulgaria" including the Eastern specialities and a first definite record for the south west or possibly the entire country, the Grass Jewel.
We saw many other insects that included 12 species of Grasshoppers and Crickets plus 18 species of Damselflies and Dragonflies all of which are included in this film.

Many birds, reptiles and amphibians also showed themselves to us in the arid hot lowlands and the spectacular mountain scenery.

Please note that some scenery and butterfly clips are similar to those in "Searching for Butterflies in Southern Bulgaria" if you have already purchased this DVD set.



This production was filmed in broadcast quality digital format. The footage has been captured onto a single DVD showing approximately 65 minutes of high quality uncompressed digital video with complete menu accessed using your DVD players remote. Please take a look at the trailer opposite.
Please note there is no sound on this trailer but the DVD comes complete with a full narrative.



This DVD video "Sousliks in The Sun" is available for purchase from £10.50 including postage and packing.
Please select the correct postage option to ensure speedy delivery.




---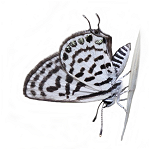 Top of Page
Home page
Contact Paul