Naturalist's Diary Reviews
What others had to say about these films

This page shows reviews and feedback from wildlife enthusiasts and customers who have already purchased "Naturalist's Diary Films"


---


Richard Bance - 18 March 2011 .

I have just finished watching your excellent Wildlife DVD. I did watch it, firstly, on my PC, but wanted to see it on the TV via the Blue Ray player to get the best from it and once again, Paul, it was great.
The bird scenes, in particular, come over really well and are very good for helping to identify even the more common species. The mixing of different species and genus worked well also.
Having the date and locations help it form a real story line, rather than just a compilation of different animals.
The cinematography was very good and your XL2 really does a great job on the macro shots and close-ups.

John & Alison Ayres - 16 March 2011 .

A really enjoyable DVD showing birds, insects and wildlife of the British Isles in their natural habitats. A delight to watch with superb photography and excellent close-ups. Obviously Paul Wetton has expert knowledge of all the species which comes across on the DVD.

John & Val Ledsome - 15 March 2011 .

Thank you for 'A Naturalist's Diary' dvd. It was a very interesting and relaxing hour's viewing, beautifully filmed and presented.

Ian Woosey - 17 March 2012

Just finished watching A Naturalists Diary 2011. My thoughts ? Absolutely enjoyable throughout, and well worth the money, especially for two discs !
The Water Vole, close-ups of the Groppers, the "calling" Red-necked Grebe (never personally witnessed this behaviour before - really interesting), the Yellow Wag, and the Seal pups were all highlights for me, as well as the macro work (dragonflies & butterflies) were outstanding - really "pro cameran" stuff !

All in all though it was a really entertaining DVD, and I hope that you will be out and about this year producing a 2012 Production !?


---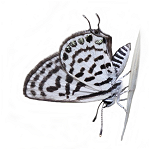 Naturalist's Diary Films Page
Top of Page
Home page
Contact Paul