A Butterfly Year - Reviews


This page shows reviews and feedback from wildlife enthusiasts and customers who have already purchased
"A Butterfly Year"

---

This first review is a direct copy provided by Butterfly Conservation from their "Butterfly" magazine

Review from Butterfly magazine, spring 2011: by Lester Cowling of Butterfly Conservation

Title - Impressive DVD set

A Butterfly Year
Two-DVD set
Filmed, edited and narrated by Paul Wetton
£16.95 including P&P. Order from www.ibirdz.co.uk
Want to get to know the butterflies of Britain? Need help identifying some of them? There are few better ways than sitting down and watching Paul Wetton's twin-DVD set A Butterfly Year.

Last year Paul set out on what was obviously a labour of love, travelling round Britain to capture what are superb video images of Britain's 58 breeding species.

The first of the two DVDs in the set, Flights into Spring, includes footage taken between April and June, starting with the Grizzled Skipper in Rutland and concluding with the Swallowtail in Norfolk. For the second DVD, On a Summer Breeze, he first headed further north for species including the Mountain Ringlet before ending up on the south coast searching for the Clouded Yellow.

The DVDs last a total of two and a half hours and menus enable you to go directly to any particular butterfly. These DVDs are all about butterflies, and their habitats, without any intrusive human beings in front of the camera. Paul's commentary is informative and interesting. I was very impressed.

A Review by Peter Eeles - 8 December 2010 (UKButterflies Webmaster & Chairman of Butterfly Conservation Hampshire & Isle of Wight Branch).

This DVD set (there are 2 DVDs) is Paul Wetton's story of how he saw all of the mainland British butterflies in 2010 (58 species in total). The only absentee, of course, is Réal's Wood White (which is only found in Ireland). The approach taken makes for an easy viewing since the content is not some dry cataloguing based on species family or habitat, but on Paul's journey through the year. As such, it's easy to pick up from where you left off should you want to watch the extensive footage (over 2.5 hours) in a series of viewings.

I've reviewed a few DVDs of British butterflies over the years and, I have to say, in terms of the quality of the footage, this production is definitely the best and is what sets this DVD apart from the others. In addition, some of the footage is quite unique - such as an episode where a couple of Purple Hairstreak seem to be clashing over a particular oak bud. Very strange! The footage is complemented with Paul's own narrative which gives the whole DVD a nice personal touch.

In summary, A Butterfly Year raises the bar in terms of high quality video footage of my favourite subject - the butterflies of the British Isles. Complemented with the author's own commentary and original observations, this is a visual feast for nature lovers everywhere.
This review can also be viewed on the UK Butterflies website.

Extracts from a review by Nick Bowles in ATROPOS Magazine. - Autumn 2011 Number 44 ATROPOS Website

"This two-disc set is a masterstroke of planning and determination, depicting good quality images of 58 British species and yet all filmed during a six month period."

"The film makers skill in their clear depiction is apparent throughout."

"It would be quite possible to use these discs as an identification guide."

"The depiction of upper and undersides of both sexes and annotation of certain clips with markers pointing to the key separation features of similar species is very helpful."

Feedback from Steve Evans, film maker and naturalist. - 9 December 2010

Firstly, the quality of your footage is amazing, every frame is pin sharp & well exposed, not a touch of camera shake and you've really captured your back-lit shots well. Too be honest I was blown away by the quality - superb job.

The narration is also really good, especially being your first attempt. Your voice is soft and clear which I feel suits the nature of your presentation.

Your content was excellent, very informative & you can tell you have a real passion for Butterflies.
Using markers to show the wing pattern variation was a good touch & I found this to be very useful, as I wouldn't have known what to look for without them.

I thought each Butterfly was given just the right amount of air time – Its easy to show too much because you like the look of the footage, but viewers can become quickly distracted & bored if goes on & on – a mistake I've made several times. And please note, I've watched your DVD twice & didn't get bored once.

Overall you've produced a first class product, I can't wait to see what you do next, just make sure I'm on your mailing list when your next production is released.

Feedback from Malcolm Rymer, film maker and naturalist of Wildlife Videos. - 17 December 2010.

Thankyou so much for the opportunity to view your production of "A Butterfly Year" which I've watched, as mentioned whilst rowing in fragmented sections & again later as two continuous films.
You clearly are extremely knowledgeable about the subject - an expert & your handling of the material is extremely well documented. I learnt an awful lot.
Technically the film quality & editing control is superb. Excellent - congratulations.

Feedback from Richard Bance - 14 December.

Well, Sir, what an absolutely excellent DVD. It arrived yesterday, so just couldn't wait to watch it. Once I started, I just had to see it all.
A bit like a good book that you just can't put down.

Paul, it's a brilliant piece of work. It must have taken many, many hours of compiling and editing, apart from the cinematography itself. I was amazed at how many shots you got of, what are usually very nervous butterflies, to sit for so long whilst you captured them.
I presume the early morning and early evening shots were easiest to get, and mating pairs seem to be more static, but some of the ground feeders (Purple Emperor etc) were just great.

Shooting it in Broadcast Quality really makes the video look so professional and keeps the colours true to life. I have a photographic background (mainly stills work) but, it's hats off to you mate for a job well down.

I also like the narrative, as it makes it more personal. That was certainly a challenge you set for yourself. Just to see all these butterflies in a lifetime would be most peoples idea of well done, but to do it in one year is fantastic.

I do hope that you have great success with the DVD, as it really deserves great applause.

Terry Dixon - 17 December.

My wife and I watched both disks yesterday evening and were completely captivated not to say extremely impressed!
Many thanks for sharing them with us.

Colin Night Wildlife Photographer - Postcards from Sussex. - 17 December 2010. www.seapic.com

Paul, your DVDs are brilliant. I went straight to the Mill Hill Clouded Yellow where we met.
Good to see my favourite sites on record.

June R Deeks - 7 January 2011.

I was really pleased that the DVD arrived so quickly - thank you.

To say that my husband is thrilled is an understatement. He thought the quality of the filming and your commentary were both terrific. He has enjoyed taking 'record shots' of British butterflies for many years, so seeing how fantastic these DVD's are has made him appreciate just how much hard work that you have put in to the making of them. We would recommend them to anyone who has an interest in wildlife.

We wish you every success in your future projects, and thanks again for enabling me to give my husband such a wonderful gift.

Christopher Buckingham - 23 January 2011.

I received my DVDs from you on Saturday and they are quite frankly the best footage I have ever seen. The format is a real must for this type of work.
Having tried for the best quality in Butterfly photography with 35mm format I can really appreciate the extra detail that is evident in your two DVDs.
Quite how you managed to get all of this information onto film in one year is a mystery to me. Another very nice feature is that in overcrowded Britain you have managed to record the whole programme almost without any traffic noise!
To have captured this much in a lifetime would be an achievement most people would be happy with but to get this on film in one season must be unprecedented !
I have already recommended the DVDs to all my friends. I think these DVDs should be on the wish list of anyone who is interested in British Butterflies. Well done indeed.

I.M. Co Antrim - 15 February 2011.

I have now watched Part 2 of your DVD, and I want to pass on my warmest congratulations to you on an amazing achievement. Seeing all 58 species in one year is a feat not many people accomplish - but filming them all as well, and with such fantastic shots, is something very special. You must be so pleased with your efforts - and I can only imagine what effort, planning, patience and even frustration, went into the project.
I thoroughly enjoyed every minute of both DVDs and it is wonderful to have such a record of our British butterflies. It was a real treat for me to see species which I will never see in Northern Ireland, and others which I might just see, if I'm lucky.
So, well done on a really amazing piece of work. Apart from the enjoyment of watching (which I will do many times) I learned a lot from your commentary; I reviewed all my small copper photos and have actually found one with the blue spots you mentioned, so that was pleasing.
You can be sure that I will be recommending the DVDs to my friends so hopefully you will get a spate of orders from Northern Ireland!

Alison Ayres - 15 February 2011.

Thanks for the DVD's which I received Monday and have watched them both. I think they are absolutely fabulous. Having only ever seen pictures of butterflies in books and maybe a fleeting glimpse of them as they come into my garden it is wonderful to see them close up and in their natural habitat The quality of the film, colours and sounds make this DVD a joy to watch. I will use it as a reference for identifying these beautiful butterflies of God's creation.

Jenny Windsor - 19 February 2011.

I have watched both your DVD's and I think they are fantastic!
As an inexperienced Butterfly observer I was hoping that the DVD's would help enhance my understanding of ID, I was not disappointed. I found some of the information extremely detailed but well explained especially with the line enhancements on top of the filming.
Generalised information was also very helpful. Having watched the films through I will now be using them to remind me of the pertinent details for ID of a particular species prior to me visiting relevant sites to see that butterfly.
The standard of filming was particularly good - lovely to see the close up shots on our large TV screen.

You must have worked really hard to get good footage of these butterflies in one year.

Steve Smith - 1 March 2011.

I must say what an impressive presentation of the British Butterflies it is! You have managed to produce a film of superb quality and content. Some of the footage is outstanding and the rest just marvellous.
Being an avid butterfly watcher (and photographer) I appreciate the hours you must have spent to capture on film all the butterflies in one 'season'. A truly magnificiant achievement.
This is a dvd that will stand the test of time and should be required viewing for anyone interested in butterflies. A gem.

Lesley Dawe - 5 September 2011.

Thank you for sending the DVD so quickly. I have not yet watched it all thoroughly, but have watched some species right through and skimmed the rest!
I love the presentation, with excellent habitat pictures as well as beautiful butterfly photography. I also like the way you "let nature do the talking," at times, so that we can hear the bird song and just enjoy what we are seeing.

It has been a very enjoyable DVD to watch, and is very informative, too: especially helpful with the sexing of some species.
I shall look forward to watching it completely, through the winter, as preparation for another butterfly season.
Thank you very much.

Peter Robertson - 22 August 2012.

As a recently retired long term birder, trying to broaden my nature interests, I read Patrick Barkham's 'The Butterfly Isles' about six months back, which rekindled an interest in butterflies.
After a bit of research (mainly Google and Amazon), I went on to buy a couple of butterfly ID books, a 'where to' site guide and a couple of butterfly DVDs (RMG Wildlife then Birdguides).
I then saw 'A Butterfly Year' on the Butterfly Conservation stand at Birdfair last weekend and bought a copy because I liked the look of it and hoped it would expand my knowledge of butterfly identification and perhaps also help identify where to look for them.
I watched the DVDs yesterday and wasn't disappointed. I found them very informative - not only detailing the identification features of each of the butterflies in the moving format which only video can do, but also identifying the location and time of year where each clip was filmed.
After one single viewing, I already know so much more about each species as well as how to tell male from female! I also found watching the DVDs a most enjoyable experience.
What a pleasure to watch a nature DVD with a clear, well read voice-over and no over-loud background music. So many are spoilt by dull monotones, badly read scripts and inappropriate loud music. (I did list specific names here but deleted them lest I offend!!).
Having spent some considerable time before I retired from the fire and rescue service making multimedia training packages, I know how important it is to get the voice-over / background music right. Having finished 'A Butterfly Year' I couldn't wait to look up your website(s) from the DVD cover to see what else you had to offer - hence the order.

If the 'Naturalists Diary' DVDs are to the same standard as 'A Butterfly Year', I'm very much looking forward to watching them. Keep up the good work!
Best regards
Peter


---
This twin DVD film set "A Butterfly Year" is available for purchase from £16.95 including postage and packing.
Please select the correct postage option to ensure delivery.
---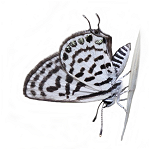 Butterfly Year Page
Top of Page
Home page
Contact Paul